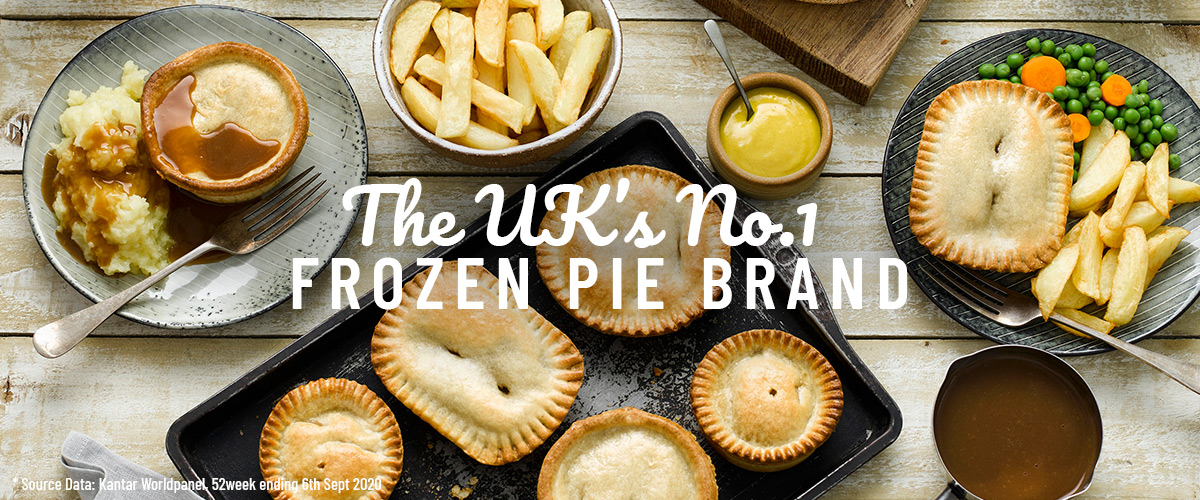 Top tips to encourage great family mealtimes
20 Jan 2021
The family routine has been changed up a little thanks to lockdown. With so many parents and children upping their screen-time, it's easy to imagine a family barely glancing up from their phones during dinner
However, our research shows that 45% of Brits are actually spending more time with their family thanks to lockdown. 34% of families are talking to each other more 32% are enjoying more home cooked dinners.
So what does it take to create a proper family mealtime environment? Candles? A family playlist? A three-course slap up meal or a cheeky chippy tea?
We've done the research*, and we're here to help make family mealtimes your favourite part of the day.
A little more conversation
74% of people rated having more time for conversations one of the most important aspects of enjoying a family meal together. It's what makes teatime buzz, after all. Start by going round the table and asking everyone how their day was and keep it going from there. No matter what life has thrown at you that day, remind yourselves that you can get through it as a team.
Listen to your family during mealtimes
Family teatime is all about everybody sharing and having the chance to speak equally. 55% of people think it's important everyone gets their turn to chat! Whether that's a heated debate over who has the biggest slice of pie, or a funny story about a virtual chemistry lesson, the dinner table should be the perfect place to bond.
Give complements to the chef
35% of people think it's important to appreciate the effort that's gone into dinner. You wouldn't enjoy a meal out, pay the bill and walk out without saying thank you, would you? Encourage the whole family to thank whoever has prepared their meal.
Take time to enjoy eating your meal, too. Creating, serving and savouring a family dish is an artform, whether it be moules avec frites or pie avec chips!
As tempting as it might be to rush a family meal, show your chef you appreciate them by putting the 'time' into 'dinnertime'. This leads us nicely on to our next top tip…
Reserve time for your evening meal
31% of people say less distractions at the dinner table makes meals more enjoyable. Leaving enough time in your daily schedule to enjoy a meal together can be a challenge. Make sure your calendars are synced, a reminder is set and at least half an hour is reserved every day for your family's evening meal. That'll leave plenty of time to share important life updates and ponder great questions such as, 'what is the meaning of life?' whilst devouring a pastry treat.
Introduce a 'no screen' policy
Turn those phones off, tuck the tablet in the drawer, and mute the TV; it's teatime! 31% of people think it's important to take some time away from the screen during dinner, and we couldn't agree more.
Many of us will spend a good chunk of the day in front of a screen. Why not enjoy a bit of human interaction for once? Reducing screen time gives you the perfect opportunity to spend quality time with your family, promotes better sleep and helps with anxiety. Start switching off for the evening by, well, switching off.
How to make mealtimes mean more
Spend less time slaving over a hot stove, and more time chatting away with your loved ones. We've launched our new Family Pie to help make sure your most important meal of the day is done properly. The tasty range is available in all your favourite flavours: Potato & Meat, Minced Beef & Onion, and Vegetarian Society Approved Cheese & Onion.
Find our pies in selected North West Morrisons, ASDA and Tesco stores now or head to the frozen aisle of Tesco, Morrisons, Farmfoods, Iceland and Heron Food stores.
Once you've got your pies at the ready, we'd love to see some snaps of your family mealtime masterpieces. Head over to @HollandsPiesUK or use the hashtag #hollandspie to show us how it's done.
*Research conducted of over 2,000 UK adults by ResearchBods in October 2020.