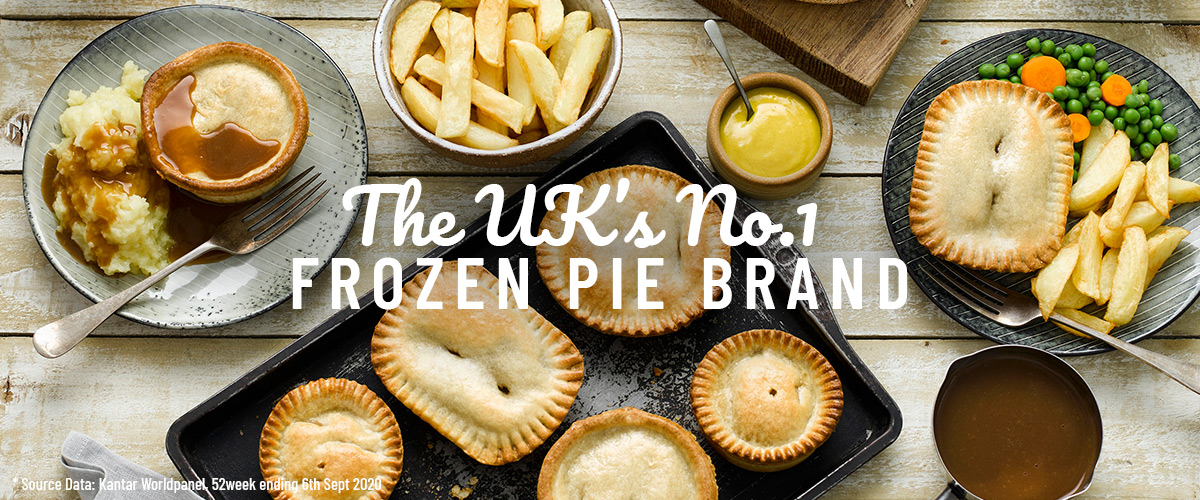 Celebrating British Pie Week: Vote for your favourite pie!
01 Mar 2021
We're sure it's already in your diary, but British Pie Week takes place 1st – 7th March. Celebrate all things pie and pastry by sticking by your favourite flavour.
Three celebrities are campaigning for their pie, but it's your decision who'll be named the ultimate Pie Minister.
Will Mellor campaigns for Potato & Meat
Acting legend just can't get enough of this classic filling. He says: "I grew up on Potato & Meat pies - they're the best! There's never been a better marriage of flavours than vegetables and meat in a shortcrust pastry. If you are going to vote this British Pie Week, vote for me and Potato & Meat Pies now – you know it makes sense!"
Briony Williams represents Cheese & Onion
The baking superstar is going all out to defend the classic veggie option, firmly believing that you simply can't beat a tasty Cheese & Onion pie. Briony says: "I am an expert when it comes to baking, so I know this has an amazing flavour and incredible pastry. It's too 'gouda' a choice! That's cheesy of me I know, but make sure you vote for Cheese and Onion!"
Antonella Brollini stands for Mince Beef & Onion
ITV This Morning Flowerpot Corner presenter, Antonella, has enjoyed getting stuck into a meaty campaign to crown Mince Beef & Onion as the nation's favourite pie flavour. She says: "Cheese and potatoes? Please tell them to shut their pie holes! It has been left to your Auntie Nelly to pie-oneer the Mince Beef and Onion movement and I do love a bit of beef. So, get behind the fight for Mince Beef & Onion - you know you want to!"
Who fancies a year's supply of pies?
To say thanks for getting involved, we'll even enter you into a prize draw to win a year's supply of proper tasty family pies. There'll be five lucky winners, so don't miss your chance to enter.
Thank you for your votes. This prize draw is now closed.